Exports in October were in line with expectations at 9,676 tons compared to 11,701 tons last year a decrease of 17%.
Year to date exports are 25,342 tons compared to 29,475 tons last year a decrease of 14%
Exports have slowed compared to last year though it is not yet clear if they have slowed enough to balance supply which is down 30% on last year.
Prices are steady in Lira terms.
The Government backed TMO continue to underpin the market. Hailing the success in realigning the apricot prices, the government have announced that they will immediately start to build more warehouses to increase capacity for coming years support programs.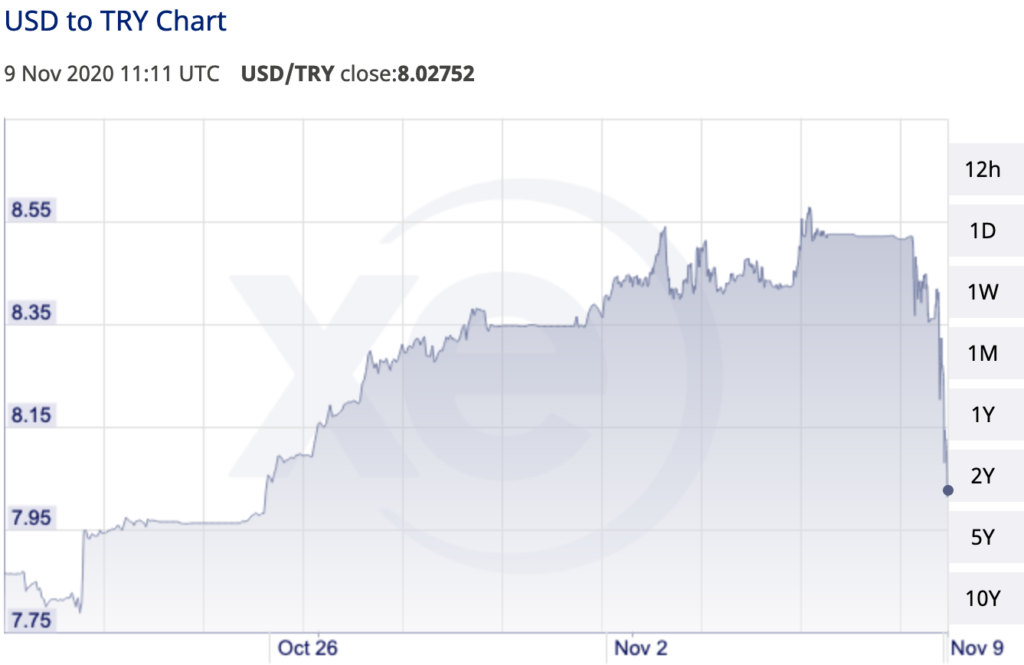 Lira Rebound
Over the past weekend the head of the central bank was replaced and the Finance Minister resigned following a prolonged period of Lira weakness and dwindling foreign currency reserves. Policy was to keep interest rates low (well below the inflation rate) to promote growth while using reserved to try and stem the fall in the Lira. With the Lira down some 40% this year, this policy has not worked hence the changes at the top.
The Lira has strengthened dramatically today as a heavily over shorted market is now expecting a change in policy, with most pundits saying the government no longer has any option but to raise interest rates substantially.
The Lira has gained between 4% and 6% today so far, meaning an increase in apricot prices in the region of $200 per ton. It seems likely we have now seen the bottom of the apricot market in $ terms in the medium term.